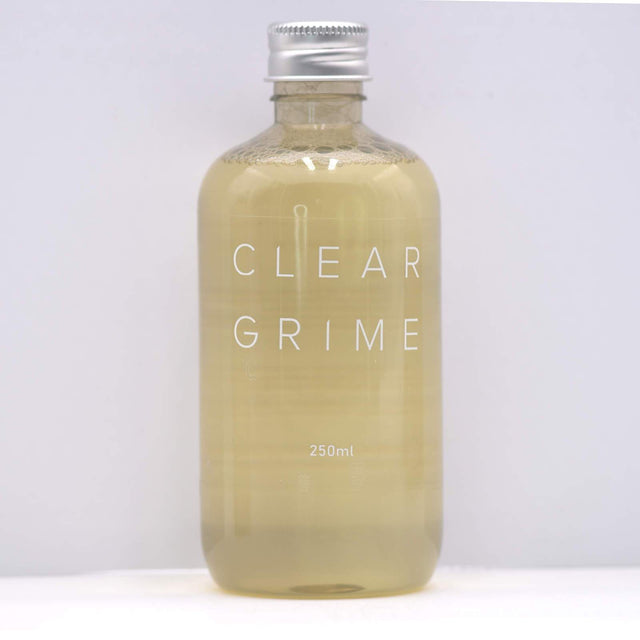 "CLEAR GRIME" - Advanced Trainer Cleaner 250ml
Shipping: £1.99. Next-day Delivery in the UK.

FREE Shipping for Orders over £15
250ml Bottle of our advanced trainer cleaning solution: "CLEAR GRIME".

🌿 100% all-natural and eco-friendly solution, which cleans and conditions all materials. 
✔️ Nubuck
✔️ Leather & White Leather
✔️ Canvas
✔️ Organic, Vegan, Non-Toxic
✔️ Animal & Cruelty-Free
Our Advanced all-natural shoe cleaner "DeepClean" has been specially formulated from coconut, jojoba and other natural oils specifically for luxury Trainers and Sneakers.
Proudly made in the UK.